For owners: Your real estate crew with expertise and all-round service
As an owner, you have access to a versatile service portfolio that supports you in a planned sale as well as in the valuation or, for example, letting. Under the umbrella of the Immobilien Crew in Stuttgart, we have more than 25 years of experience - which we use for the benefit of our customers: and soon perhaps for you too!
This is how we help when you want to sell your property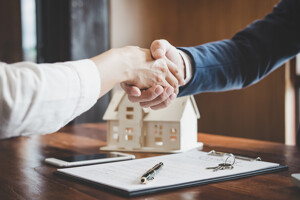 When selling real estate, immovable, large values are moved - reason enough not to leave anything to chance.
We manage your sales process from the first consultation and valuation to the finalisation at the notary. Throughout the entire process, we keep you informed and represent your interests.
In addition, we are always available for you - short communication channels are a matter of course for our team.
Do you want to keep your property but rent it out from now on?
Then we will find you a suitable, solvent and trustworthy tenant who will show your property the necessary respect. In addition, we organise and take care of viewings, procure and check all the necessary documents and introduce you to suitable prospective tenants with a recommendation. If you are not sure what rent you should estimate, we will of course tell you right away.
How much is your property worth in Spain?
Our experience shows: When laypersons make a gut guess, they seldom hit the golden mean. Yet this is particularly important in the case of a planned sale or letting. If the value is set too low, you may lose a lot of capital; if the value is set too high, the letting or sales process will falter. We give you an expert assessment of the value of the property and can provide an expert market value report via certified partners if required.
Real estate marketing in the digital age: appealing, individual and authentic
We are happy to create an exposé for your property and equip it with real added value as well as high-quality presentation tools, from professional photography to drone/ aerial photography to home staging, which accentuates the potential of your property. Our marketing concepts exploit digital possibilities and are as individual as your ideas and the associated property.
Our strong network is a helping hand for you
Looking for interior decorators, experts, removal companies or, for example, reliable craftsmen? You can stop searching, because we also take care of that. Our network of experts and service providers spans the whole of Mallorca.