Our real estate crew introduces itself to you
A young, dynamic, innovation-driven team that combines many years of experience with skill: that's our crew, at your side for your planned real estate transaction - or as energetic support in property and rental management. We pursue our passion for moving real estate values both in Germany and Spain.
Who we are: and how we became a crew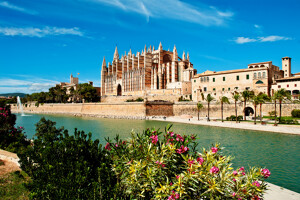 Our company, Immobilien Crew GmbH (formerly UG), has existed in this form since November 2018. It was formed from a merger of Heyne Immobilien (founded in November 2004) and Goebel Immobilien (founded in January 2010). With us, you will find more than two decades of real estate expertise and experience, which we put to work for the benefit of our clients every day. Since July 2021, we have been able to record another addition under our roof: Immobilien Crew Balear SL. This part of our company is dedicated to the marketing of Spanish real estate, especially on Mallorca.
With the merger of two renowned real estate agencies in Stuttgart, we would like to offer our customers the broadest possible repertoire of services and performance, which not only goes beyond the borders of the Federal Republic of Germany, but also beyond those of classic brokerage. For this reason, we also act as property and rental management agents on behalf of owners. In Stuttgart you will find us at our headquarters at Königstraße 10B, and we also have a branch office in Palma (Carrer de Can Puigdorfila). This allows us to manage your real estate affairs in Germany as well as in Spain centrally on site.
Our values - your satisfaction is our credo
With a small and dedicated team, we value personal contact with our customers. Constant availability and short communication channels are just as natural for us as a transparent way of working, a strong regional network and a comprehensive A to Z service. As a professional brokerage firm, we are represented in both the Association of Property Managers and the Real Estate Association IVD. Uncomplicated, authentic and service- and performance-oriented: this is how our crew keeps your back (and diary) clear during real estate transactions.
How we help our clients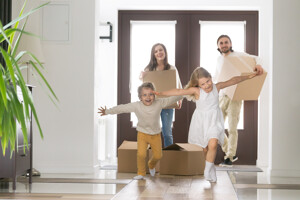 Always personal, with tailor-made solutions and innovative, contemporary strategies. We offer condominiums as well as houses and commercial properties in our own portfolio, and we also regularly provide offers for furnished living - also in Spain. We serve our clients with a full-service portfolio that covers consistent advice as well as valuation, exposé preparation, search assignments and the preparation of, for example, energy performance certificates, floor plans and professional (aerial) photography.
At your request, we can market properties with trained estate agent virtues off-market, i.e. away from the public presentation. The best thing is to get to know the crew yourself!