Are you planning to buy real estate? Then you have come to the right place
The highly demand-driven, highly dynamic real estate sector brings its own unique challenges: all the better if our crew has your back. Whether a condominium, a rural house or the Spanish finca, we transform your challenge into our goal. We pursue this with the search for a suitable property (also off-market), complement this with an expert valuation and accompany you on viewings. In the meantime, our network is your helping hand: from arranging financing to handicraft work.
Create funds for something new? Trust in our sales concepts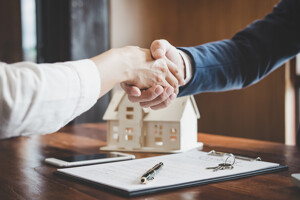 No property is identical: For this reason, our crew develops an individual marketing concept if you want to sell your house or flat. Sometimes we even already have a buyer in our own database who is just waiting for your property! We support owners with advisory activities as well as highly professional photography or filming, our network and in organising viewings and obtaining the necessary documents. Our goal is nothing less than a successful sale at conditions that are satisfactory for you.
By the way: We also support owners in renting.
Real estate transaction planned in Spain, but: ¿No hablo español?
No problem, we are active in Spain for owners and interested parties, for example in Mallorca (Palma) or in Barcelona. Please feel free to contact us!